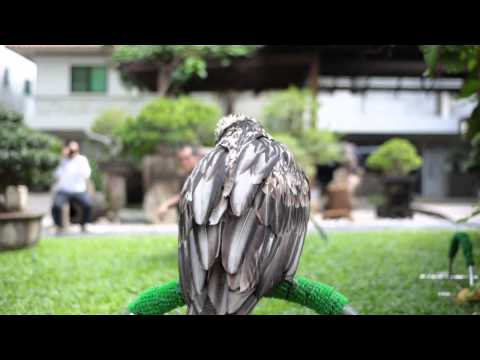 There Are Monsters: starborn-vagabond: I don't... →
starborn-vagabond: I don't know why but I just get really upset when people are all EW GROSS KILL IT BURN IT towards things like spiders and bugs, especially if like that prior spider post they have babies. I mean, dude, all you had to do was slide some paper under that tub and then…
""Don't you know that slavery was outlawed?" "No," the guard said, "you're..."
– Assata (via michellehuxtable) I tell my students this every single semester.  (via notesofanativesister) Are you kidding me? This is why racism is still so prominent. People go to jail because they commit CRIMES, not because of their skin color! My uncle is white and he's in jail cause he...
Reblog If You Ever Used One Of These or Just Know...
mrpunchinello: torn-by-dreams: reblogthings: (I remember I always questioned why they were called floppy discs when they WEREN'T FLOPPY) Shit son, I still have some of those in storage with info on them. My childhood? These bad boys. I'm just young enough to have missed the 8 inch floppy disks. (that sounds perverse, but still) My uncle pirated a game and gave it to us on a...
There Are Monsters: Reblog if you were ever... →
madeofdoom: jamdalfs-milph: squeekz4all: rox1108: 007-reporting: angelsontheearth: 17851 That's disgusting. Well done society. Well done. 20,299. 148,628 173,490 208,261 that is horrific. Depressingly, I think it would be a lot higher if…
cumberbitchsandwich: amysgone: Eleven will probabbly regenerate because he stepped on a Lego or something
sofapizza: shubbabang: In preschool when I was 5, the boys bathroom had to get a ceiling repair so everyone had to use the girls bathroom and when I was in there some kid named Jimmy walked in. And that was the first time I saw a penis i hope he brought enough for the class.
The Best April Fools' Prank (That I Shall Ever Do)
jabberwockyx: justatiltedlamp: Once upon a time, I decided that it was my solemn obligation to prank my friends before we graduated. So…I made Hogwarts Acceptance letters. A lot of them. Because who isn't still waiting for their freaking letter to arrive? My hand hated me so much. Also, cursive G is the worst. Letters were posted. All was well. Until this happened… What...
Talking to Non-Rat People about Rats
Parent of Child: My son/daughter/kids want a pet. Do hamsters bite?
Me: A little more occasionally than other pets, but mostly only when frightened or irritated.
Parent: Do gerbils bite?
Me: Not in my experience, but they're not the easiest to handle. They're more fun to observe, so if your kids want something to cuddle, we have other options.
Parent: Do guinea pigs bite?
Me: Only rarely. They're very shy, and small children may become bored of them before the guinea pig has completely warmed up to its new home.
Parent: What is a good pet for young kids that is friendly and doesn't bite?
Me: Rats have been domesticated over a hundred years--
Parent: [making a face]
Me: --and over the course of that century they've been bred not to bite even when frightened or hurt--
Parent: [freaking out]
Me: --they get close to 1lb fully grown so easy for even young children to handle without hurting--
Parent: [eyes rolling back in head; foaming at mouth]
Me: --and because they're social (hamsters are solitary) and cleverer than other rodent pets, they form very strong bonds with their owner--
Parent: [gasping for breath]
Me: --they give kisses--
Parent: [writhing on floor]
Me: --learn their name, and to do tricks--
Parent: [begins to have a seizure]
Me: --and can be litter box trained.
Parent: [pulls self together, hasn't heard a word I said] You want me to get a RAT?? That's disgusting!
Calling American Whovains!
wingleader: disneygirldreams: theinfamousz: So I was talking to my friend Sarah on Skype (A brit) and the subject of Doctor Who came up. "Oh, you're a fan of Who? I never thought Americans watched our shows." I bet her a dime for every American reblogger, and I happen to be poor as fuck, soooooooo…. Who's up for it? AMERICAN WHOVIAN AND PROUD American over here! Love me some Who....
For the Love of Rats: Ok I made it rebloggable but... →
karasratworld: Haha well I have a lot of things to say about this. First, yes rats, like any animal, can carry diseases and spread them to other species, including humans. No one can deny that. However, rats do not even crack the top 25 list of most dangerous animals in terms of human deaths per year and I… I'ma reblog cause I too am tired of relentlessly explaining this stuff
I'll tumblr for ya: Psychic Ability →
hellyeahhorrormanga: I live in Osaka, Japan and often use the subway to go to work in the morning. One day, when I was waiting for the train, I noticed a homeless man standing in a corner of the subway station, muttering to himself as people passed by. He was holding out a cup and… Slenderman, get out of my charming story.
sherlockisthenight: jibun-kansatsu-nikki: people's favorite characters usually reflect their personality or what kind of personality they admire then you look at the cute innocent person whose favorite characters are all coldhearted murderers and it's like "shit" #I am slightly concerned about myself now That's a little weird cause my favorite characters are usually either the...
tatennant-ismybrotp: thisusedtobeabookblog: it's Christmas and the world is ending we've done it we've actually teleported ourselves into an episode of Doctor Who Maybe the Mayan Apocalypse actually DID happen and we don't even know cause The Doctor saved us? I8
Sometimes I wonder how many people are theatre...
icetsuki: whatshouldtheatrecallme: everdeen13: Reblog if you enjoy theatre. Any musical. Any straight play. If there is a single one you like, reblog.
Am I Gay?: A Journey of Self Discovery with Shang.
twelve-jammy-badgers: Read More